Registration is closed
Registration fees are as follows (in US Dollars):
Through September 11, 2009: $275.00
September 12-30, 2009: $325.00
After September 30, 2009: $400.00

Note: for people registering during the conference, payment only by Cashier's Check, payable to "University of California Regents." We won't be able to process credit cards for registration during the conference.
Payment by Credit card.
Registration is closed.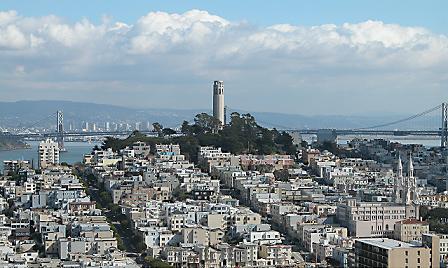 San Francisco Convention & Visitors Bureau photo by Lewis Sommer.